 Revolutionizing everything that moves
We're pushing the boundaries of motor technology for mobility applications with an innovative liquid-cooled, smarter air core motor design. At half the weight and size of a traditional motor, the Infinitum Aircore Mobility motors deliver premium performance for a wide variety of applications that drive, fly, and sail.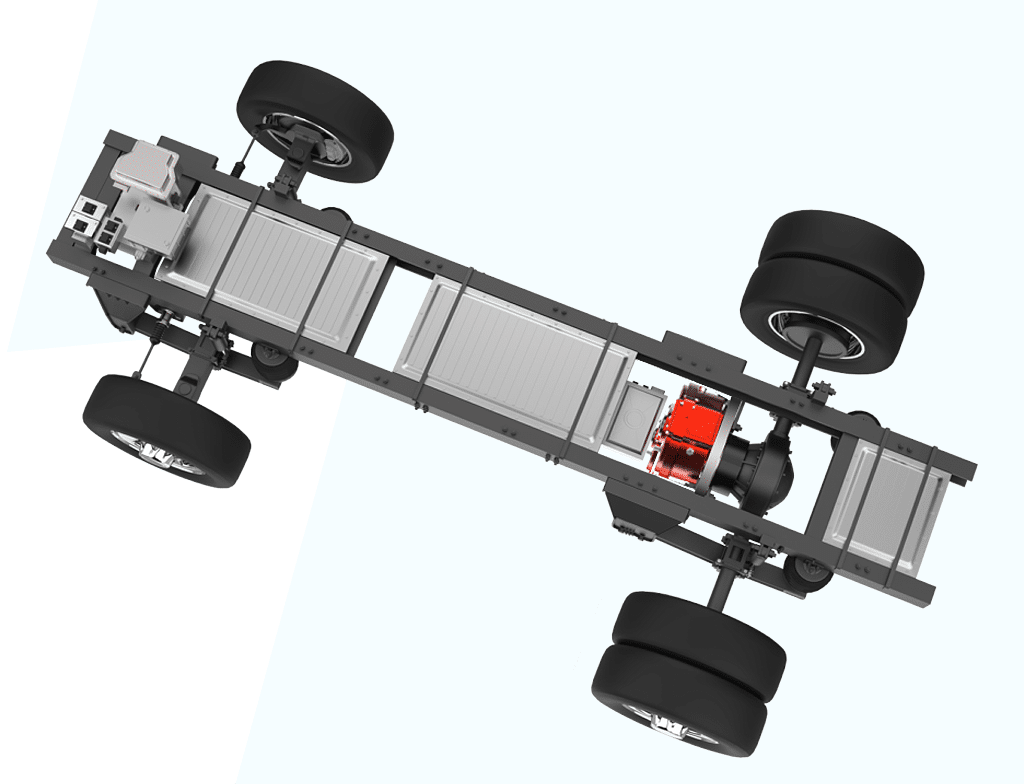 Click to see how we get all this power from liquid cooling our Aircore Mobility motor.
---
Commercial vehicles
Whether you are designing a large pick-up truck or refrigerated delivery truck, you can take advantage of the modular axial-flux design of our motors to build multi-stator, multi-rotor motors that are slim and lightweight while offering higher power and torque density than a comparable radial-flux option.
---
Additional transportation applications
Our engineers collaborate closely with customers working on aerospace, marine, construction, and agriculture applications to tailor each motor design to meet the specific application needs.
---
Key benefits for mobility applications
Ultra-high efficiency
Our air core design eliminates stator core losses while eddy current losses in the rotor and magnets are negligible, making our motors highly efficient over a wide range of load conditions.
Superior power density
The combination of our PCB stator, which weighs 90 percent less than an iron core stator, high-energy magnets, and our highly efficient oil cooling technique greatly enhance power density.
Durability and reliability
By eliminating common points of failure associated with copper windings and insulation in traditional motors, our PCB stator has proven to be up to 9x more reliable in third-party testing.
---
Motors that meet your specific mobility needs
From powerful, efficient traction motors to motors that harness energy for regenerative power, there is a rapidly growing need for innovative motors that will change the status quo of a century-old industry. This is why we collaborate closely with customers working on these applications, tailoring each Aircore Mobility motor to meet the specific application needs. Our motors use a modular design with the flexibility to add the number of stators and rotors that best suit your power and torque needs. We provide simple and cost effective prototyping and production since any local contract PCB manufacturer can produce the motor, avoiding potential supply chain issues.
---
---
Motor-based power regeneration for battery-powered truck refrigeration
Today, there are more than a half million refrigerated trucks delivering perishable goods throughout the US. Imagine if these trucks, which mainly run their refrigeration systems with diesel-powered generators, could shift to powering the cooling systems with batteries? Using a regenerative power approach, kinetic energy produced by the rotation of the tires can be converted into electrical energy to power additional batteries and provide the trucking industry with a cost-effective, sustainable method for powering hundreds of thousands of refrigeration units.
--- Experience our motors
The best way to experience and evaluate industry-changing technology is to try it out firsthand.