AHR Expo provides a unique forum where manufacturers of all sizes and specialties come together to share ideas and showcase the future of HVACR technology.

Our Aircore EC motors are breaking new ground in design, performance, and accessibility by re-thinking every aspect of a motor's lifecycle. This approach has resulted in a breakthrough air-core design that dramatically improves efficiency, reliability, and ease-of-use.
Drive efficient, reliable fan applications
Fan assemblies are often heavy and energy intensive. Our revolutionary motor design reverses this trend by offering the power you need in a smaller, lighter form factor that can be mounted directly to your fan application. Our modular design is easier to ship, install, and service.
Maximize pump performance
Designed to increase efficiency and improve system reliability, delivered in a form factor that is significantly smaller and lighter than a traditional motor. Our motors offer flexibility for pump applications through the integrated variable frequency drive (VFD) and IoT capabilities.
Power everything that moves
Infinitum Aircore Mobility motors deliver premium performance for a variety of applications that drive, fly, and sail. Our modular axial-flux design (multi-stator/ multi-rotor) is slim, lightweight, and offers higher power and torque density than a comparable radial-flux option.
Aircore EC: Integrated motor & drive
Using our innovative PCB stator technology, Aircore EC motors offer class-leading efficiency in a package that is 50 percent lighter and smaller than a traditional iron core motor. The Aircore EC provides the market's most comprehensive range of power and frame sizes along with IoT capabilities, bringing smart motor technology to a wide range of HVAC and industrial applications.
Optimize motor configuration for your specific application
Comprehensive, customizable range of power and frame sizes

A next generation motor for the next generation.
And the next. And the next.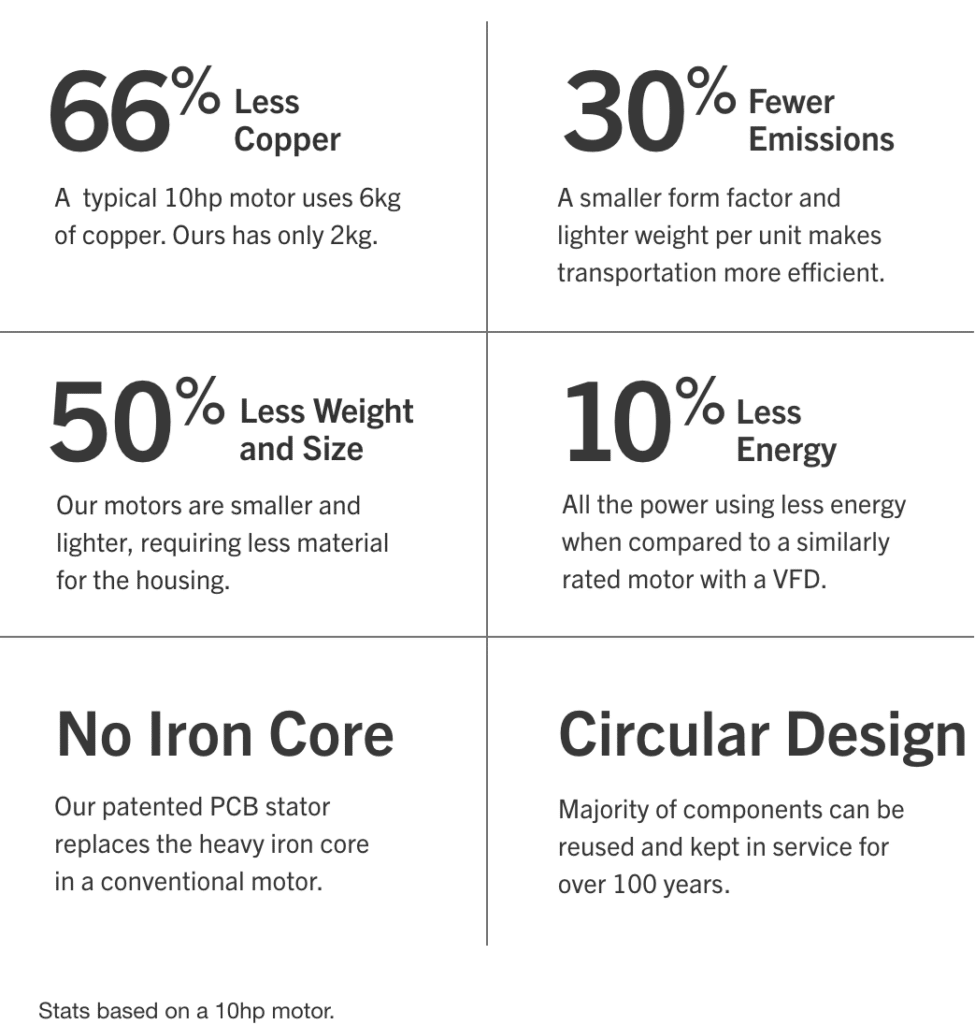 Infinitum is focused on innovating powerful, sustainable motors that improve efficiency and reliability. Our expertise, engineering, and technology combine to create more sustainable ways to power the world right now and in the future.
See how in booth C6131 at AHR Expo 2023.