 Ben Schuler – Founder & CEO
Prior to founding Infinitum, Ben spent the previous 15 years leading the design and deployment of complex industrial automation equipment across Taiwan, Japan and the United States. He was involved in the production ramp of Corning's Gorilla Glass, Bloom Energy's solid oxide fuel cell and Solyndra's thin film solar module. Infinitum is the direct beneficiary of Ben's expertise, which helps him lead the mission of disrupting the way industrial machinery and electric motors consume and create electricity. As one of the original creators of Infinitum Electric's air-core motor system, Ben holds 20 patents related to electric machines and drives. On weekends, Ben conducts water balloon experiments with his kids; resulting in lots of wet footprints in the house.
Rick Tewell – President
Rick has more than 30 years of engineering and operations experience, including two decades in automotive electronics. Rick comes to us from AEye, a public lidar sensor manufacturer where he served as their Chief Operating Officer. Before that, he was the Chief Operating Officer at Velodyne Lidar, a provider of lidar sensors, from 2018 through 2021. Between 2017 to 2018, he was responsible for advanced manufacturing and automation at Velodyne. From 2005 through 2017, Mr. Tewell has held progressively senior roles in both the hardware and embedded software space across a variety of technology companies, including VeriSilicon, NXP/Freescale, Nvidia, and Fujitsu Semiconductor. Rick loves to read and has an extensive library consisting of books about business, electronics, aviation, trains, cars, and his avid love – space. He and his wife of 32 years enjoy traveling and tasting and collecting wine. Other hobbies include writing, astronomy and working on various electronics projects when time allows, which is not that often.
Bob Brown – Chief Financial Officer
Bob has over 30 years of financial experience. He's completed over $20 billion in financing and M&A transactions. Prior to joining Infinitum, he was the Chief Financial Officer at high-technology companies including AEye, Cepton Technologies, Velodyne Lidar, and VeriSilicon Holdings. Earlier roles included Vice President of Business Development at Cadence Design Systems and Vice President of Treasury at LSI Corporation. In his spare time, Bob enjoys playing guitar, water sports, traveling with his wife and entertaining their two dogs.
Michael Gray – Chief Procurement Officer
Michael has 30 plus years experience in Global Operations, Supply Chain, Logistics and Manufacturing. His career has encompassed growing and optimizing supply chain and manufacturing infrastructures in the metals, metal fabrication industries (forging, casting, fabrication and assembly) serving the power generation, oil and gas and nuclear industries. He has served in executive roles with Frisa Forge, Energy Alloys, Ryerson / Intergris Metals and most recently Array Technologies the world's leading supplier of solar tracking systems. At Array Technologies he was responsible for the Global Supply Chain and expanded Array's supply and manufacturing base around the world. Michael is an avid tennis player and downhill skier.
Michele Grieshaber – Consulting CMO
Trained as a mechanical engineer, Michele has spent the majority of her career working in product management and marketing within the b-to-b technology industry. She has held CMO, executive and advisory positions at companies ranging from start-ups to mid-size to large corporations, including IBM, Silicon Labs and AVEVA Plc. Her experience covers information technology (hardware, software, services and financing), manufacturing, semiconductor and industrial hardware and software. Michele is a frequent lecturer on ESG, branding and business ethics. She is currently struggling to train her new cattle dog (or is it the other way around?).
Bhavnesh Patel – SVP of Sales & Marketing
Bhavnesh provides 20 years of Business Development expertise, the majority of his career spent leading sales and product management efforts for global industrial automation leader, Rockwell Automation. Most recently, Bhavnesh was CEO of Volt480, an innovative work order SaaS platform for manufacturing service providers. His industry expertise spans across multiple domains including industrial hardware, software, and services. Bhavnesh has lived in 12 cities across 4 countries and traveled extensively to over 40 countries. His bucket list goal is to get to 80 countries by the age of 80.
Paulo Guedes Pinto – VP of Technology
In a career that extends for almost 40 years, Paulo has over 27 years of experience in the design and manufacture of large AC and DC motors, traction motors, axial flux permanent magnet machines, high speed permanent magnet motors for subsea and land applications, as well as medium voltage drives. Before joining Infinitum, Paulo held Engineering and R&D leadership positions at, Boulder Wind Power, FMC Technologies, GE Canada, JDS Uniphase, and Indústrias Villares (now Gevisa, a GE company) and most recently was Director of Engineering and R&D at TECO Westinghouse. Paulo holds ten patents related to electric machines and drives. In the spirit of keeping a low carbon footprint, Paulo is an avid cyclist who goes out on long weekend rides.
Ramon Guitart – VP of Engineering
Ramon's experience extends to several well-known companies like GE, Westinghouse, Rockwell Automation, Trane and others. He has over 35 years of experience leading technical teams in the development of electric motors and inverters. He obtained his BSEE from the University Of Wisconsin – Milwaukee and his MS in Engineering from Marshall University. With 6 children and many grandchildren, Ramon and his wife spend many weekends traveling across the country to spend quality family time.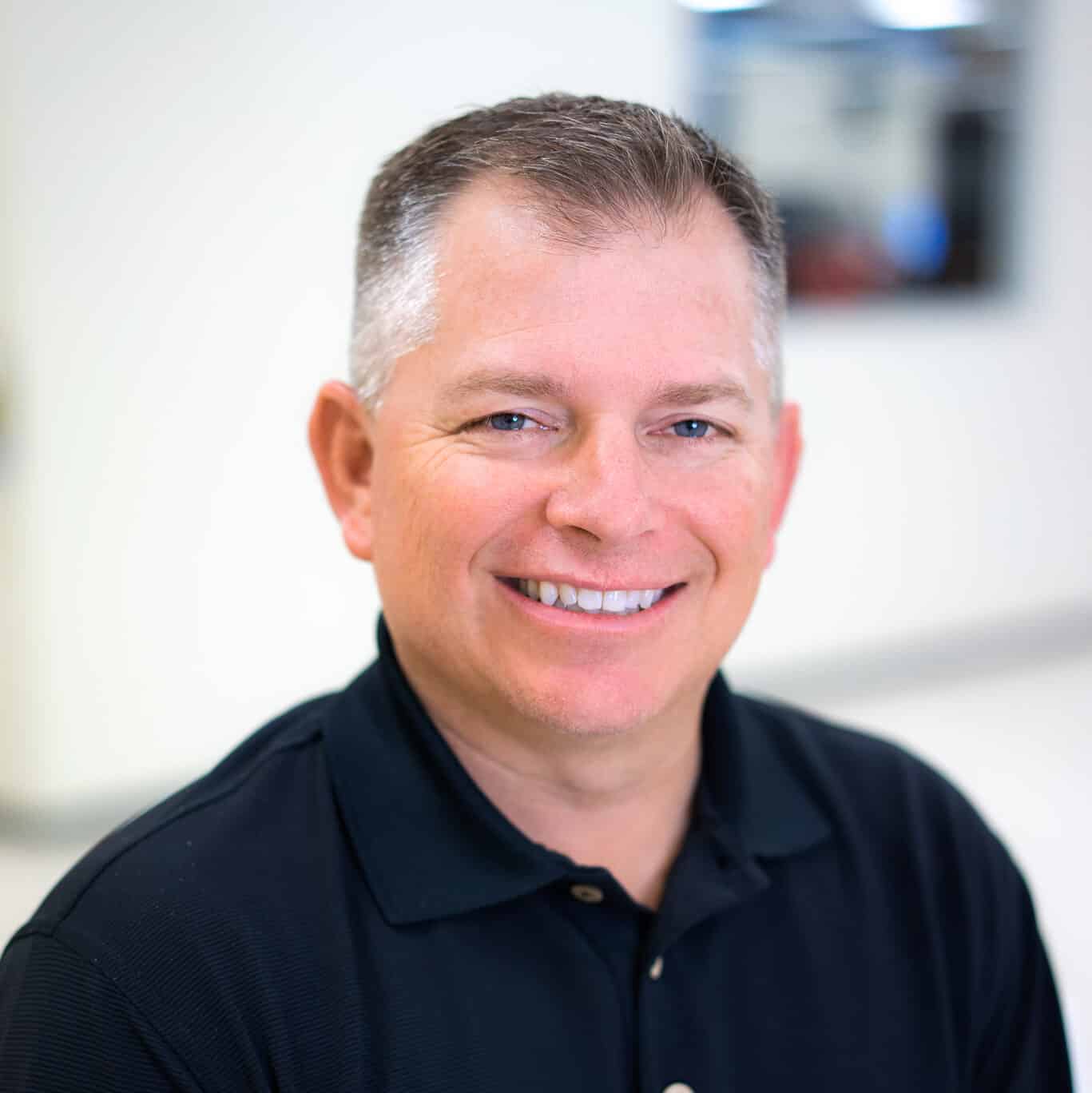 Pete Pearson – VP of Finance
Pete is responsible for the company's financial and administrative functions including finance, accounting, audit, tax, treasury and human resources. His career spans more than 20 years of varied experience in financial management, business leadership and corporate strategy. Prior to joining Infinitum, Pete led the Financial Services Division for Bridgepoint Consulting, a management consulting firm based in Austin, TX. Pete was also an executive at Tango Health and has held senior leadership positions at Lombardi Software, Golfsmith and DuPont Photomasks. Pete started his career in the audit practice of Arthur Andersen. In his spare time, Pete and his wife have traveled to all 50 states with their three kids. During those travels they were lucky enough to have seen the largest prairie chicken, largest roller skate, ridden the fastest roller coaster in the world and ziplined underneath the city of Louisville – it's worth noting that no kids were harmed during the thousands of miles on airplanes and in cars.
Jack Powell – VP of Operations
Jack has been leading Manufacturing and Supply Chain teams for 20 years with Cisco Systems, SunPower and Enphase Energy, among others. He also has significant experience as an Engineering Program Manager focused on New Product Introduction. Before entering the tech sector, Jack was an officer in the US Navy. When not working on electrifying everything, Jack can be found skiing, exercising or working through his reading list.
Tore Slotfeldt – VP of Advanced Manufacturing
Tore has more than 30 years of leadership experience in engineering, operations, manufacturing, and product development. He comes to Infinitum from AEye, where he served as VP of New Product Introduction to oversee manufacturing and help commercialize LiDAR sensors. He has held senior leadership positions for companies such as Velodyne LiDAR, NXP, Freescale and Fujitsu Semiconductor. He has also been involved with startups and worked as an independent advisor – providing strategic technology guidance and advisory services to corporations in Europe, US, and Asia. When Tore is not focused on work, he enjoys DIY projects on weekends, hiking, and traveling with his wife to explore the world.
Justin Clay – Sr. Director of Advanced Manufacturing
Justin brings over 12 years of Industrial Automation & Robotics design experience to Infinitum. During his career he has helped launch new products for several companies in various industries including Apple (iPhone X & Xs), ABB, Juul labs, Safran Aerospace and Sun Hydraulics Corp. He earned his MBA and BSME from the University of South Florida. Justin is an avid enthusiast of computer-vision, data science and edge device technologies and has helped deliver several new manufacturing technologies in the industrial space. He and his wife Maria founded a coffee import company which imports artisanal coffee from Colombia and in his free time loves teaching his 2 sons about robotics.
Cruz Mendez – Sr. Director of Supply Chain
Cruz has over 20 years of experience in Global Supply Chain, World-Class Manufacturing, Logistics, and Program Management. He has a track record of success in multiple roles in high-paced environments (OEM and Contract Manufacturing) encompassing a wide range of products, including consumer electronics, telecommunications, medical devices, medical disposables, and biotechnology. In his most recent role with Vence, he was in charge of building and managing a worldwide operation and supply chain with presence in three continents: America, Australia, and Asia. Cruz is a strong advocate of continuous improvement and lean manufacturing. In his spare time, he likes cooking, traveling, and playing with his kids.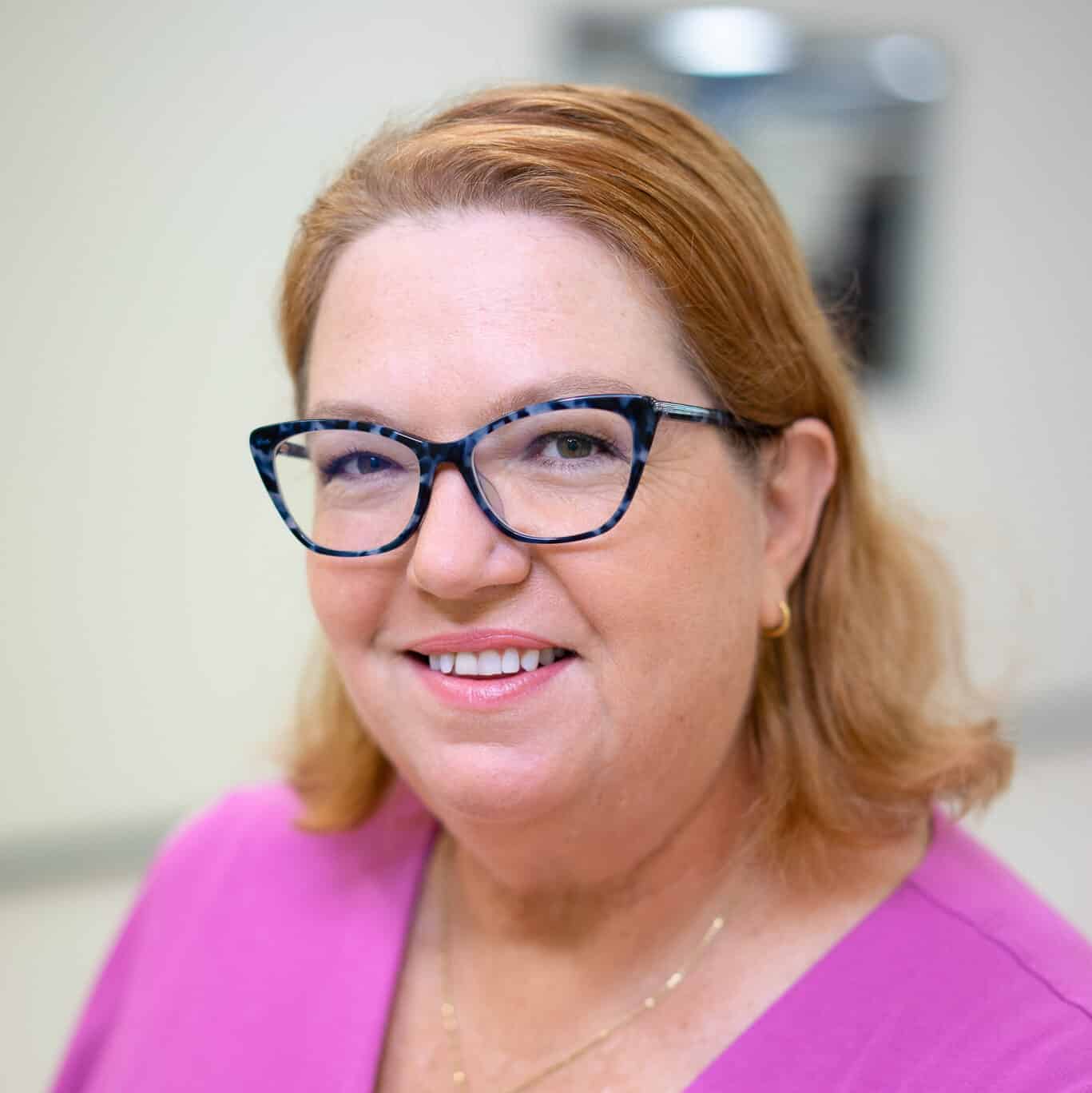 Kim Dawson – Director of Human Resources
Kim has been working as a People Leader for the majority of her career. While the industries she has supported are varied, including Manufacturing, SaaS, Social Services, Banking, and Retail, the peoples' needs have remained the same. Helping a company thrive while simultaneously supporting the needs of the people at work are the things that energize her. That, and her Great Dane, Carl, the unofficial support dog of Infinitum.
Michele Feria – Director of Marketing
Michele brings more than two decades of experience in B2B technology companies, previously serving in senior management roles at Silicon Labs and IBM. Throughout her career, Michele has developed and implemented world-wide demand gen strategies, event management frameworks and experiences that inspire and educate while meeting revenue and business objectives. She is a proud aunt, dog mom and Jersey girl living in Austin always in search of authentic Cuban food and great pizza.
John Hu – Director of Electrical Engineering
John has over 28 years of product development experience in power electronics, motor control and electrical systems. He has been leading the engineering and R&D teams in design of industrial drives, electric vehicle traction systems, PV inverters and chargers, megawatts wind turbines and electrical system for Boeing 787 Dreamliner. John has a PhD degree in electrical engineering. Prior to joining the company, John worked with increasing responsibilities in TECO-Westinghouse, American Superconductor, United Technologies, and Rockwell Science Center.
David Joy – Director of Sales
David has extensive global experience in the HVAC/R industry, having held senior level sales and marketing positions with Danfoss, Stulz, and Emerson Network Power/Liebert (now Vertiv). David's experience helps him understand how motors and VFDs are being applied for fan and pump applications on AHUs, RTUs, Fan Walls, etc. in data center and commercial building applications. He has international experience living and working in Germany and Singapore. He currently resides with his wife in Chicago, Illinois. David enjoys bringing value to customers by matching innovative products with leading applications.
Richard Lee – Director of Technology
As the Directory of Technology and Primary Electronics Architect, Richard has 35 plus years of experience in Electronics R&D design and management. He has gained experience at companies Boeing Aircraft Co., Hewlett Packard/Agilent Technologies, and various startups. His career spans all aspects of design and manufacture of low and medium voltage variable frequency drives and radial/axial flux permanent magnet machines. His experience also includes all facets of analog, digital and power electronics design. Richard holds ten patents related to electric machines and drives. In his time off he enjoys spending time with his grandchildren and playing in the mountains and on the lakes of the northwest.
Stephen Mathew – Director of Product Management
Stephen brings more than two decades of product strategy and product management experience in B2B enterprises. At Infinitum, he ensures that the voice of the customer is articulated and executed in the product roadmap. Prior to Infinitum, he worked in sectors such as Digital Transformation, Intelligent Traffic Systems, and Intelligent Building Systems. Stephen holds a bachelor's in electrical engineering from Mahatma Gandhi University, India and an MBA from Richard Ivey School of Business, Canada.
Johnny Salinas – Director of Program Development
Johnny is responsible for developing a results-driven Project Management Office and institutionalizing a robust project delivery process at Infinitum. He has 10+ years of experience in quality management, leading technical teams through various size projects and implementing technical service programs. Johnny has worked for fortune 500 companies like Halliburton and Martin Marietta and a couple of startups during his career, most recently he was the General Manager for a construction materials startup company. He earned his MBA from Texas A&M University – Corpus Christi and an Executive Leadership certification from SMU – Cox School of Business. When Johnny isn't focused on improving processes, project execution or operational excellence you can find him traveling and enjoying the outdoors hiking, fishing, and hunting or any activity that involves the outdoors.
Cheyenne Wolford – Director of Special Projects
Cheyenne has over 25 years of experience in technical/creative roles. He gained technical experience doing 3D graphics and animation in MS-DOS in the mid-90s. From 2008 through 2016, he served as the Technical Art Lead at Fujitsu/Socionext, where he applied the CGI techniques learned in the 90s to optimize HMI/GUI graphics for low-end automotive SoC devices. From 2017 to 2022, Cheyenne was the Visualization Technical Lead, and later the Manager of Digital Media, at Velodyne Lidar. In his free time, Cheyenne enjoys 3D printing, paragliding, and cycling.