Go Beyond
We've designed a motor with future generations in mind, going beyond efficiency and taking the entire lifecycle into account by using fewer resources to produce it, less energy to run it and a commitment to remanufacture it.

A next generation motor for the next generation.
And the next. And the next.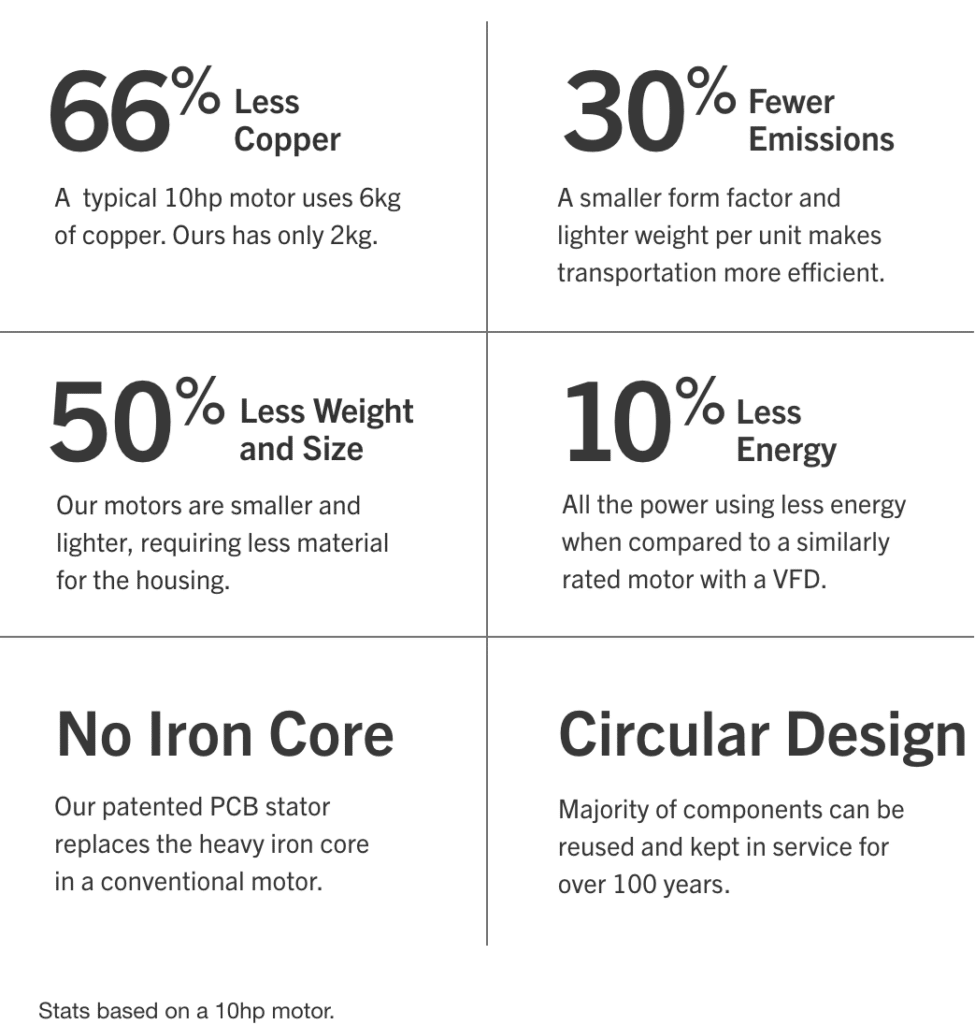 Efficiency is just the beginning.
Our vision is to power more with less.
Infinitum motors are smaller, more powerful and more efficient.
"Infinitum Electric's air-core engines
represent a big leap in sustainability"
---
Aircore EC
Built to power the things that make our world work.
Class-leading efficiency, 50 percent lighter, and smaller than a traditional iron core motor.
---
Aircore Mobility
Powering the things we drive, fly and sail.
Dramatically improve efficiency and reliability while also offering high-speed, excellent torque, and a modular design.
---
Aircore Power Gen
Simplifying portable and emergency power generation.
Smaller and lighter IEalt motor systems open up possibilities for OEMs to significantly reduce the package size of their power generation solutions from 10 kW to 150 kW.

We're Growing! Join Our Team.
Stay in the know!